Hospitality service made easy!
Unlock Your Sales Potential and Provide the Best Customer Experience
Transform hospitality using virtual waitlists, self-check-in, table management, and chatbots.
All-in-one solution to provide the best customer experience.
Seamlessly Enhance Customer Satisfaction with Effortless Customer Management.
Say goodbye to headaches with the Kyobee customer management tool, your one-stop solution for effortless care.
No More Long Lines!
Waitlist & Reservation Management
Ditch the boredom of long queues, and embrace efficient waitlist management.
Streamline the customer's arrival, forget the queue, and let them breeze through with our seamless self-check-in.
Don't let your customers miss a beat with our dynamic Live Walk-In and Reservation Dashboard—tracking no-shows, and keeping the venue buzzing.
Tailor your customer's experience with our customer seating preference option—let them reserve the perfect spot, their way.
Table Allocation, Now in Your Hands
Table & Alert Management
Introducing our agile Table & Alert Management—where efficiency meets exceptional service.
Experience seamless table allocation with our cutting-edge system, making every moment count.
Our automated notifications will alert your customers the moment they're assigned a table, ensuring a seamless and delightful experience.
Discover the link that connects all your customer requests, ensuring every need is met quickly and efficiently.
Customer Interaction Made Easy
Chat Bots
Supercharge your sales with AI-powered conversational bots.
Take advantage with our:
Unlock a world of convenience with our advanced bots.
FAQ Bot for instant answers.
Special Occasion Bot for unforgettable celebrations.
Missed You Bot to rekindle connections, we've got it all and more.
Discover how our bots can revolutionize your experience today.
Industry wide solutions
Your Industry, Our Solution
Hospitality
Restaurants, Bars, Nightclubs, Hotels
Elevate the dining, bar, nightlife, and hotel experience! Banish customer frustration with our live waitlist feature, empowering customers to make the most of their time.
Stay connected with your customers with automated notifications and chatbots.
Healthcare
Urgent Care, Hospitals, Doctor's office
Prioritize patient well-being with our stress-free waiting solution.
Notifying patients when it's their turn creates a more relaxed and healthy atmosphere.
Salon and Wellness
Pet salons, Wellness Studios
Unleash the power of effortless appointment management for pet salons, wellness studios, yoga studios, and more.
Bid farewell to crowded waiting rooms as walk-ins have an option to wait elsewhere, receiving timely notifications when it's their turn.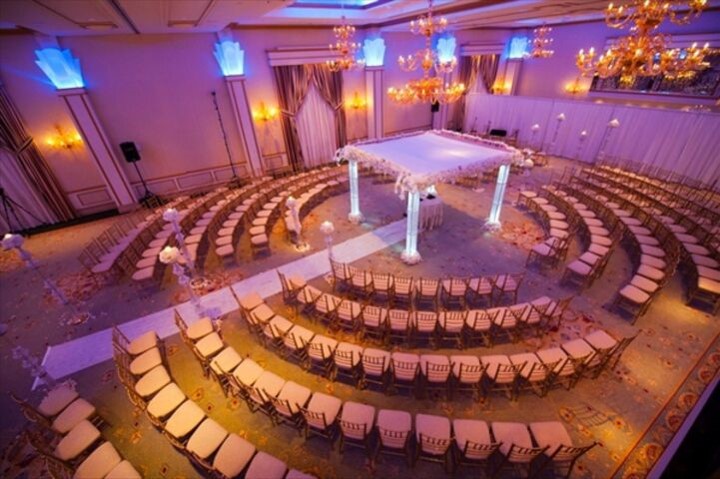 Events
County Fairs, Shows, Festivals
Experience hassle-free crowd management with Kyobee's cutting-edge software.
Our solution offers the flexibility of multiple check-in points, allowing you to handle large crowds effortlessly.
Features
Here's our full list of features so you feel convinced
Custom messaging service with promotions
Guest seating preference tracking
2-way messaging between staff and guest
Automated notifications to guests
Late and no-show tracking
Table reservation and allotment
Virtual floor plan replicating business's actual floor plan
Real time wait time tracking
Virtual guest table requests
Multiple floor plans dashboard
Live guest table request time tracker
Multiple language support
Multiple location support
Make it a routine to help customers.
With Kyobee features, unlocking customer success is effortless. It caters to every customer, leaving you worry-free.
WHY CHOOSE US?

Provide the best customer experience by self-check-in

Kyobee can increase your sales potential and provide the best customer experience by integrating a self check in feature. This is the most recent way to transform hospitality with open table reservations, chatbots, customer management, virtual waitlists, and more.

The list of features provided are –

1. Waitlist management for customer management.
2. Table Reservation for customer experience.
3. Chatbots for customer experience.
4. Menu management
5. Point of Sale
6. Customer insights.

Customer Management like never before.

Your customers are managed effectively using waitlist management. Customers are informed prior to their entry about the waitlist so that they can schedule their time accordingly. They can self check in without waiting in long queues

They can track no-shows and shows timings on the reservation dashboard. Also, they can reserve their seats according to their preferences. Their table is managed with open table reservations- a table & alert management feature.

Open Table Reservations for the best customer experience.

Every moment of the customer matters to us. The table and alert management feature helps the customers to experience a seamless experience. They are notified the moment a table is assigned to them. Every request is connected to a link to meet it quickly and smoothly.

This feature makes sure customers get the table at the earliest. Open table reservations are made before even the customers enter. Not only table reservations but they are also assigned a helper to serve food & meet other requirements.

This way, you can build a strong connection with your customers by providing them with the best experience.

Chatbots to interact with customers effectively.

The AI-powered conversational bots help you to connect directly with your customers. When you are connected directly to your customers, the room for improvements, feedback, and requests widens and hence the growth.

This way the customers feel their importance and contribute to the growth of your business. FAQ Bots answer every query of a customer in no time.

Then, there are bots for special occasions like,

Special Occasion Bot for unforgettable celebrations.
Missed You Bot to rekindle connections, we've got it all and more.

One-stop solution for every industry- self check in kiosk.

Kyobee is here to transform hospitality with its advanced features. You can elevate the healthcare, salon, and events experiences of the customers with ease.

Patients don't have to wait for long hours and can reserve their appointment with waitlist management. They are notified of their turns without any hassle.Customers no longer have to wait even for salons, yoga & wellness studios.

Events are everyone's favorite but without waiting. That's what Kyobee brings to you- waitlist management, chatbots, and table management for ultimate customer satisfaction.

Track the reservations with ease – Reservation tracking.

Reservation management has transformed the hospitality industry. With Reservation tracking &table reservations, you can track the reservations and meet the needs of a customer. Once the customers register themselves, they are easily trackable using the reservation management on the customer dashboard.

You can update customer counts, seating preferences, self-customer check-in, and notes to ensure a personalized experience. Providing the best customer experience will eventually help you to gain loyal customers. And reservation management is the best way to stay connected to your customers directly.

Providing the best customer experience is our prime goal and customer management using menu management, table reservations, and self-check in kiosks helps us to achieve it.